Stable, Scaleable, Secure Code Starts Here
Code Health Checks
How healthy is your codebase? We can help you find out. We'll assess your code and provide executive-friendly actionable steps that can help inform your budgets, product roadmaps, and strategic plans.
"Corgibytes stepped in at a critical juncture to streamline and expand our app."
Andy BlackCEONavanti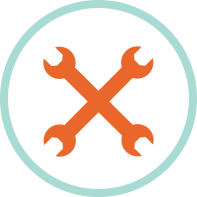 Remote Development
Think of us as the joyful janitors of your codebase. We happily work on important but mundane tasks that most developers dread. Boost your team's morale and make them more productive with a corgi by their side.
"I'm constantly impressed by the quality of developers at Corgibytes."
Katie WerremeyerCOOCamera Bits
Training & Speaking
Software maintenance can be fun? The team at Corgibytes thinks so. We are regularly invited to inspire internal development teams and speak at conferences about our approach of software remodeling.
"One of the most humane, creative, real and needed keynotes."
Deepti JainConference AttendeeXP2017