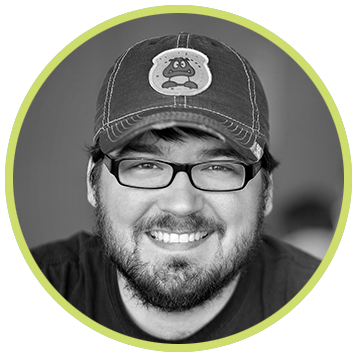 M. Scott Ford, Co-Founder & Chief Executive Officer
As top dog, Scott directs the technical and product vision at Corgibytes. His test- and empathy-driven approaches to working with existing software systems help our team effectively modernize even the most complex codebases. Scott is a true mender at heart and a polyglot developer who, at last count, is fluent in over twenty-five programming languages.
Scott's love of software restoration and remodeling began in college where he and his team were responsible for retrofitting the testing tools for the X-31 jet fighter under some pretty hefty constraints. Where others found frustration, Scott found joy. So, in 2009, he teamed up with a friend from high school to build a business focused exclusively on software modernization and working with legacy code. Scott enjoys sharing his philosophy of maintenance and has been featured in books such as The Innovation Delusion. He has regularly been invited as a guest lecturer on Continuous Delivery practices at Harvard University. Scott is the author of three courses on LinkedIn Learning: Dealing With Legacy Code And Technical Debt, Code Quality, and Clean Coding Practices. Scott is the host of the podcast Legacy Code Rocks and enjoys helping other menders find a sense of belonging in a world dominated by makers.
In addition to fixing old code, Scott is an avid reader of sci-fi fiction and enjoys spending time with his family and kids.