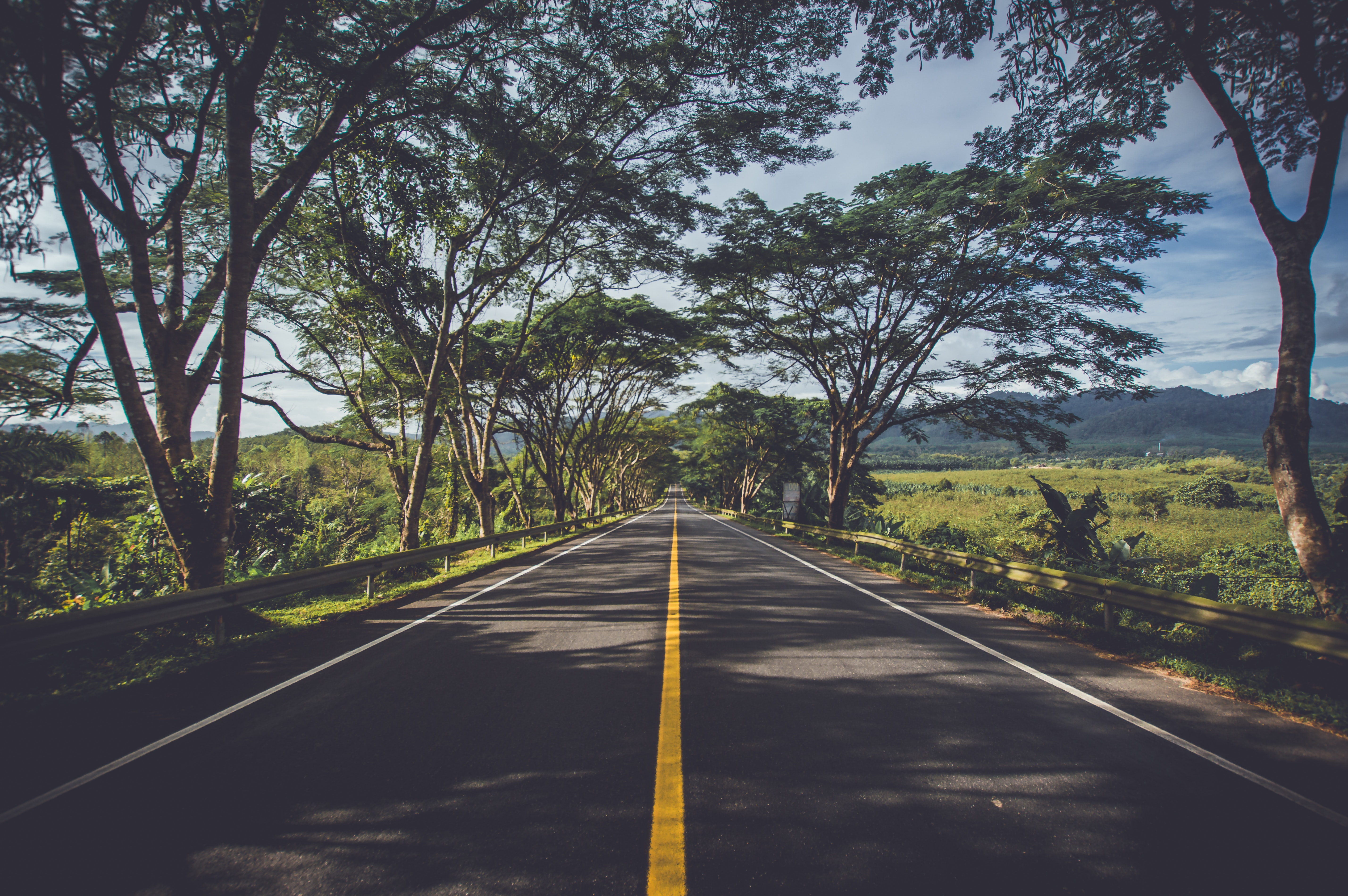 Ten years ago, I set out on the professional road trip of a lifetime.
I had already started Corgibytes, but at that point, it was really just a name that I didn't know what to do with. I was thinking of creating products, specifically products for software developers and maybe the occasional casual game, just for fun. The vision wasn't quite there, but I was already eagerly in the driver's seat.
I knew I couldn't do it on my own, so when I ran into Andrea Goulet at our 10-year high school reunion, I immediately reached out to her for some marketing help. She graciously agreed to meet with me.
After patiently listening to what I'd built, hearing some of my ideas, and asking lots of probing questions, Andrea very kindly told me that the two products that I had in progress wouldn't sell. It didn't sound like I had a clear enough grasp on what potential customers needed and why they would buy. Until I had a clear answer to that, it didn't make any sense spending time and energy on creating products.
Instead, in less than a handful of minutes, Andrea laid out a comprehensive plan for creating a successful consulting agency. At the end, she said that I could use consulting projects as a way to identify products that needed to be built and also use the consulting revenue to help bootstrap the product development costs.
"It's easy. You just do this and this and this…, " is what I heard Andrea say as she rattled off the long series of steps that would be needed to get consulting skills off of the ground.
"See, easy!" she concluded.
"Ha!" I said. "Easy for you, maybe… Tell you, what- I can't afford to hire you. I don't have any cash, but I do have equity. How about I give you 51%, and we see what we can build together? You'll be the CEO. You set the direction and where to go, and we'll do it. The 51% thing will be so we can chase projects as a woman-owned business, if we want to. And it makes it clear who calls the shots at the end of the day. I've been looking for a co-founder, and I think you'd be perfect."
Andrea took some time to think things over. She was nervous that she didn't know how to code and she was worried that she wouldn't understand the market well enough to be successful. After some soul searching she decided that she believed in me enough to take the leap. I'd move over to the passenger seat and she'd be driving us where we needed to go. We'd worked well together on projects in high school, so we knew how to collaborate. And, she wasn't going to quit her day job- this was just going the be a side hustle for her. The risk at that time was relatively low. The rest, as they say, is history.
Not long after starting the business together, we ended up falling in love. In the years since, Andrea and I have gotten married, created a family and a successful business, and learned a ton from each other. Andrea helped us find a niche problem that I genuinely enjoy working on every single day. It was Andrea who helped me discover that I absolutely love working with legacy code. And she created a community, Legacy Code Rocks!, where people who felt the same way about legacy code could hang out.
She co-hosted the Legacy Code Rocks! podcast as well. The podcast was completely Andrea's idea- I was really hesitant. You can hear my skepticism in the first episode. My voice is dripping with doubt about wether or not we'll ever have more than 99 episodes. Since we just published episode number 76, that doesn't seem as far-fetched as it used to.
Andrea has been invited to give keynote presentations at conferences all over the world. She's helped build a brand, a message, and a platform (not only for Corgibytes, but also for herself) that will last for many years to come.
And looking back at the last 10 years, Andrea's realized that she's accomplished just about everything in that long list that she produced so many years ago. We've reached the part of the journey where she expected we'd be. We did it.
We've even started building some products like I had originally planned. There are some that I've been working on quite a bit and I'm excited to be able to share more about them in future posts. Essentially, it took me 10 years to understand the vision that Andrea had laid out in one afternoon. But now, I have a clear vision too.
On any long road-trip, there comes a point where the person who is behind the wheel needs a break. You can either pause the journey completely, or the person in the passenger seat can take over driving duties. After the swap, the person who was driving is still very much part of the trip. They're just able to rest up, take a nap, read a book, and still be able to help when traffic gets bad or if the driver gets a little bit lost. The passenger typically also helps the kids in the backseat with anything that they need. Candy, check. Stop touching me, check. My game isn't working, check.
So that's what we're doing at Corgibytes. I'm going to take over as CEO, and Andrea is going to rest up a little bit. She's been driving this business for the last 10 years, and she more than deserves to take a break from the driving duties. This is also going to free Andrea up to explore other things that she is passionate about - such as helping grow other businesses, similar to how she did for Corgibytes.
Andrea's still going to be very much be involved at Corgibytes, but it'll be mostly behind the scenes. She'll be helping with product and marketing strategy while the rest of the team takes on the execution work.
Instead of hosting the podcast, she's going to become a recurring guest. Our hope is that by putting her in the interviewee seat, she'll still get to share her amazing ideas and insights with the world.
As part of this change of drivers, Corgibytes is going to start building products. Specifically, products that help people work with legacy code. We're going to do exactly what Andrea said we should do: we're going to take the observations that we've made in the last 10 years, and we're going to craft tools that help menders. You can expect to read more about our first creation in a future blog post. It's exciting stuff, and I'm way more excited about it than I'm able to effectively communicate in written form. 🙂
In September 2019, we came up with the rough outline of this plan to switch drivers from me to Andrea. We thought that making the switch was a few years away at that point, but COVID-19 has been a catalyst in accelerating these plans.
If you'd like to hear Andrea chat about this transition in her own words, we've published an episode of the Legacy Code Rocks! podcast where she and I chat about the transition.
I'd like to close by saying just how grateful I am that Andrea took a chance on me all those years ago. Her contributions to Corgibytes cannot be overestimated. The business simply would not exist in its current form without her involvement.
I'm looking forward to what the future brings for Andrea's career. I'm only equipped to take over as CEO because she did such an amazing job showing me what a great CEO looks like.